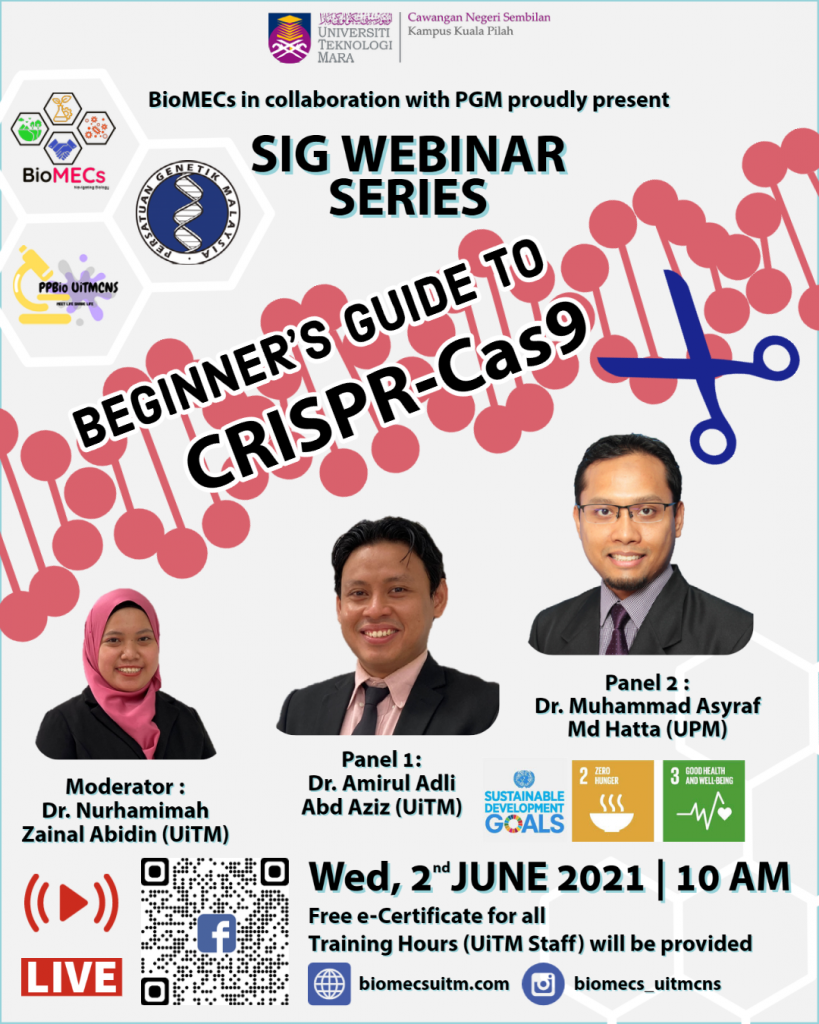 Ever wanted to find out about CRISPR-Cas9, and learn its use in the genetic study?
Now you can!
Join us at our free webinar hosted by BioMECs, in collaboration with Genetics Society of Malaysia (PGM), with the enthusiastic speakers:
1) Dr. Amirul Adli Abd Aziz (UiTM)
2) Dr. Muhammad Asyraf Md Hatta (UPM)
and stay tuned until the end, where we open the floor for you to ask the speakers all your burning questions!
What will you learn?
Fundamentals of the cutting edge technique and its various applications in high impact research.
Why should you attend?
Revolution in genome research is rapid, thus keep yourself updated with the latest technology!
Who should attend?
Technology champion, forward thinkers, motivated researchers and energetic students.
Mark your calendar now for an opportunity not to be missed!!
Wednesday
2nd June 2021
10 am MYT
Live stream at:
our official facebook
https://www.facebook.com/biomecsuitm
#navigatingbiology